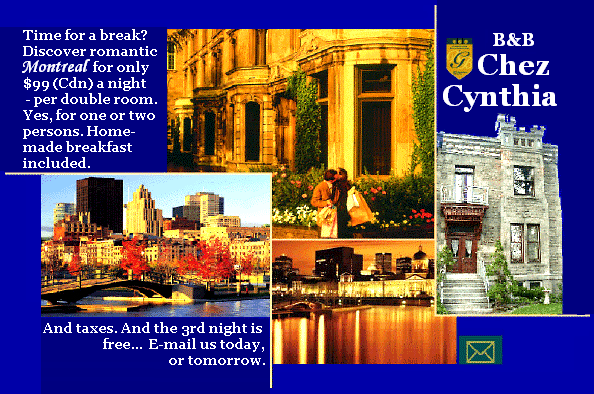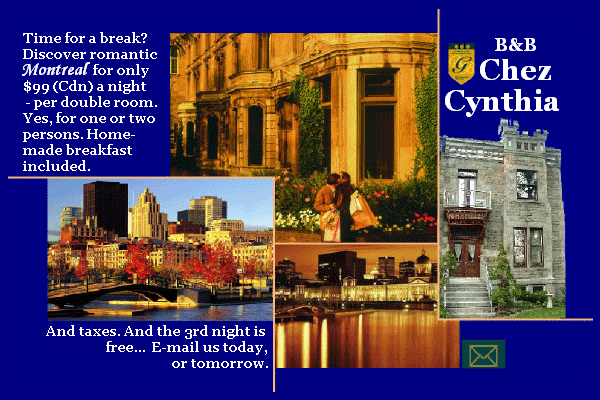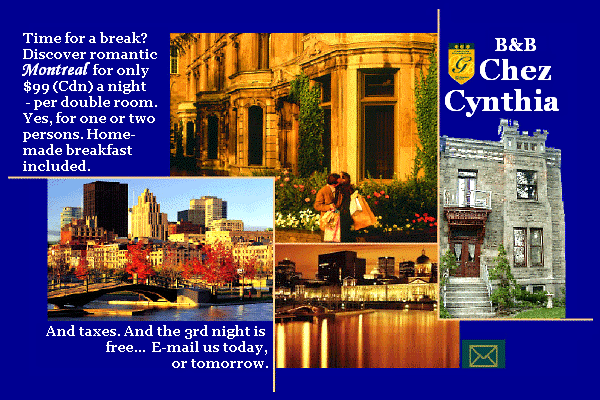 Cynthia's bed & breakfast is ideally situated in Montréal' stylish suburb Westmount, walking distance from shops, the metro, a 22-cinema movie complex & Montréals' interesting metropolis. This bed & breakfast has a homely yet sophisticated athmosphere and offers everything a home from home can offer! Cynthia says "I was raised here, I raised my children here. It is always a pleasure to have great guests from all over the world".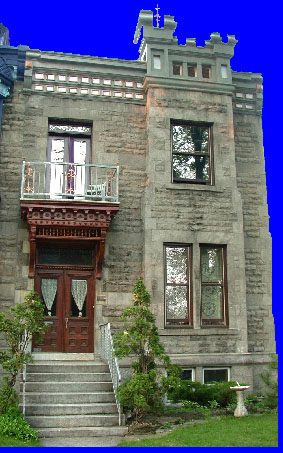 Our telephone number in Montreal is 514.933 0677 or if you want to make a booking, you are also welcome to send us an email by using the contact form at the bottom of the page. Our Victorian style home (photo) is located on a quiet street
near downtown, close to all amenities.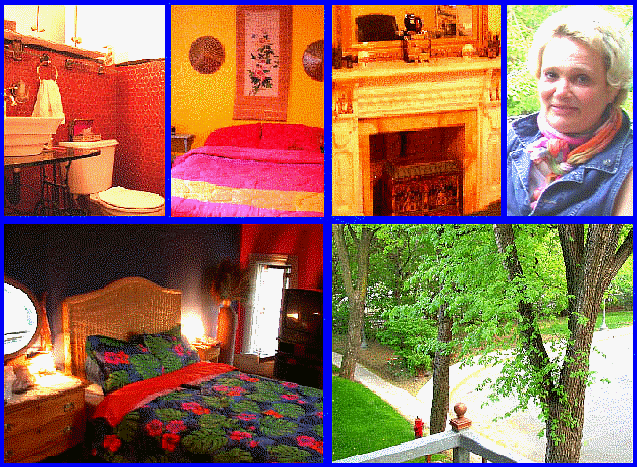 Montréal is a one-of-a-kind-a multicultural city that blends its French accent with that of over 80 other ethnic communities and charms visitors with its Euro-American ambiance. Montréal is also innovative and invigorating, offering a whirlwind of cultural creations, both traditional and modern. Its downtown bustles with life at the foot of its mountain, while history is rooted in the old quarters near the river. With its year-round party atmosphere, Montréal beats to the rhythm of its festivals: jazz, comedy, cinema, fireworks and more! The city beckons you to discover its fashionable boutiques and famed cuisine, over 30 km (18 mi.) of indoor pedestrian walkways, and its lively casino.

Montréal?
Oui, s'il vous plaît!














Please use this block to contact us via e-mail